ILLUSION
Discover the diversity of Illusion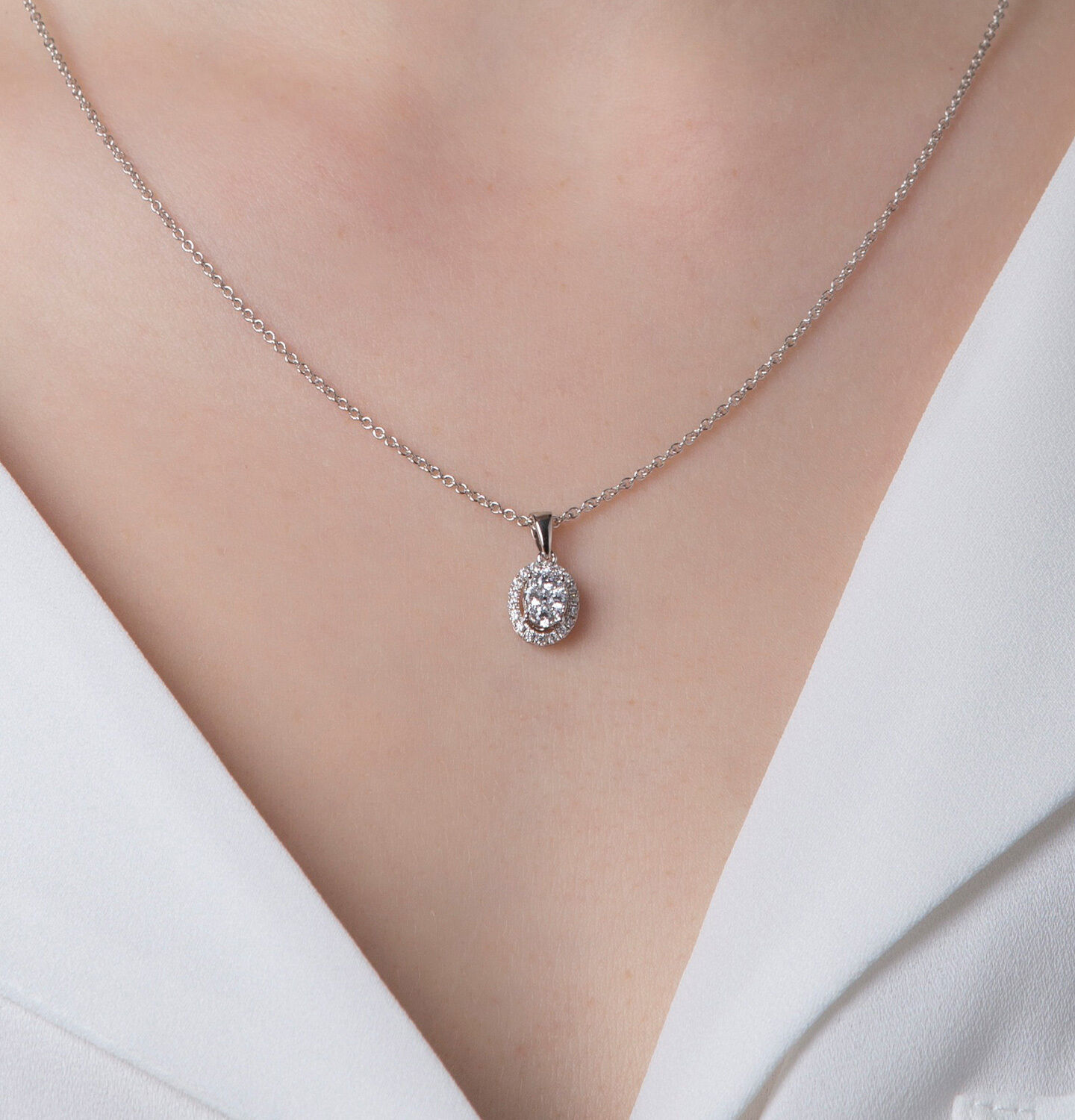 ILLUSION Enchanting jewellery
The Illusion collection presents a fascinating union of exquisite gemstones that form into ravishing flower shapes. The diamonds in a luminous brilliant cut merge into a playful blossom that forms an inseparable unit. These unique pieces of jewelry immortalize the love and intimate bond we feel with our loved ones, forever setting them at the center of the diamond blossom.
Sandra Brogle, a cosmopolitan with an open view of the world, knew about the transformative power of impressions from all over the world. This insight went into the creation of the Illusion collection, in which as many brilliant-cut diamonds unite to form one big jewel. The collection celebrates the uniqueness of each individual and encourages people to stand by themselves and be inspired by their own facets.
In the jewelry set of the Illusion collection there is an impressive interplay of square and round shapes. It is emblematic of a positive mindset and embodies the beauty of imperfection. Rather than striving for perfection, the collection celebrates the authenticity of each individual and reminds us that true beauty lies in authenticity.
Immerse yourself in the enchanting world of the Illusion collection and let yourself be enchanted by the sparkling flowers and positive flair. The selected jewelry set, consisting of ring, earrings and pendant, gives you a radiant aura and reminds you that you are perfect just the way you are - authentic and incomparable. The Illusion collection combines timeless elegance with a personal meaning that can be worn for generations. Discover your own Illusion and be inspired by the beauty and uniqueness of this collection.