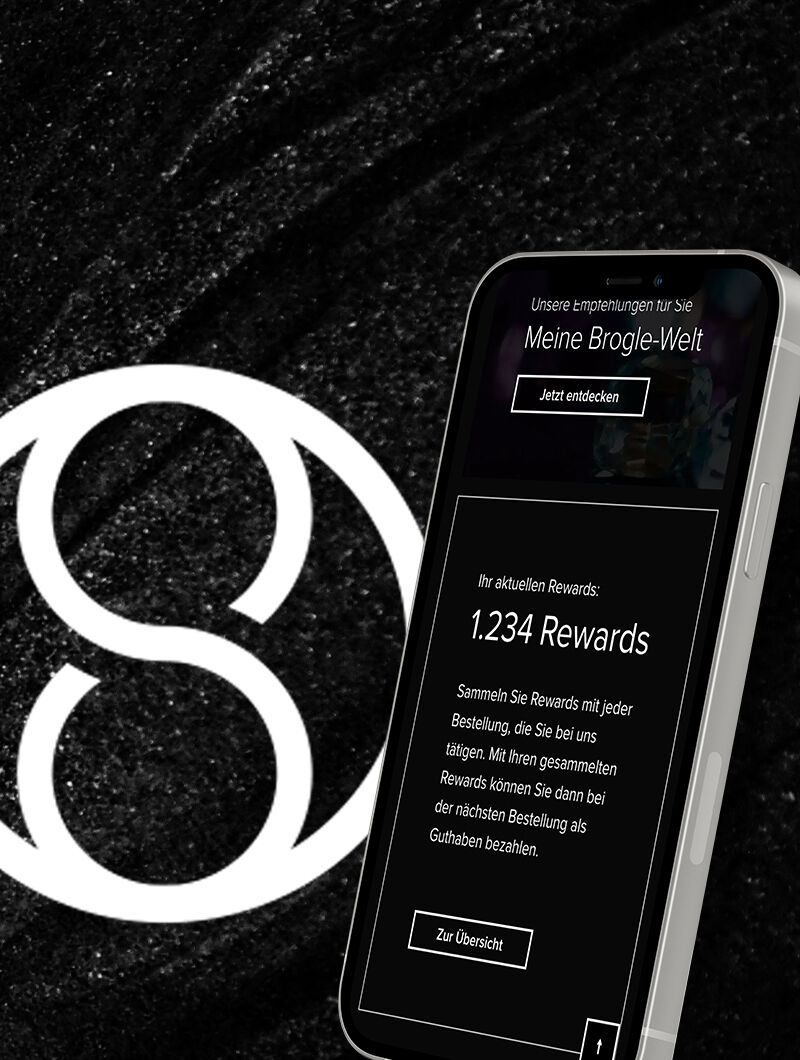 THE BROGLE AWARDS PROGRAM
With each new favorite piece already one step closer to the next one
THE BROGLE AWARDS PROGRAM
Receive Brogle Rewards from now on
From now on, as an owner:in of a customer account on brogle.com, you will receive Brogle Rewards with every purchase in our online store. You can easily redeem them at any time for products currently available on the website. Collected rewards will be credited to your account after the expiration of the withdrawal period.

Four rewards correspond to one euro of credit, which can be used in the shopping cart of your next order. You can always decide for yourself how many rewards you would like to redeem during the order process. Your current rewards balance can be viewed at any time in your personal profile. If you have any questions about Brogle Rewards, please read the FAQ on this page or contact our customer service.
Use the new reward system, collect benefits and get your favorite at a lower price!
For inspiration and updates on new products and the Loyalty Program, sign up for our newsletter.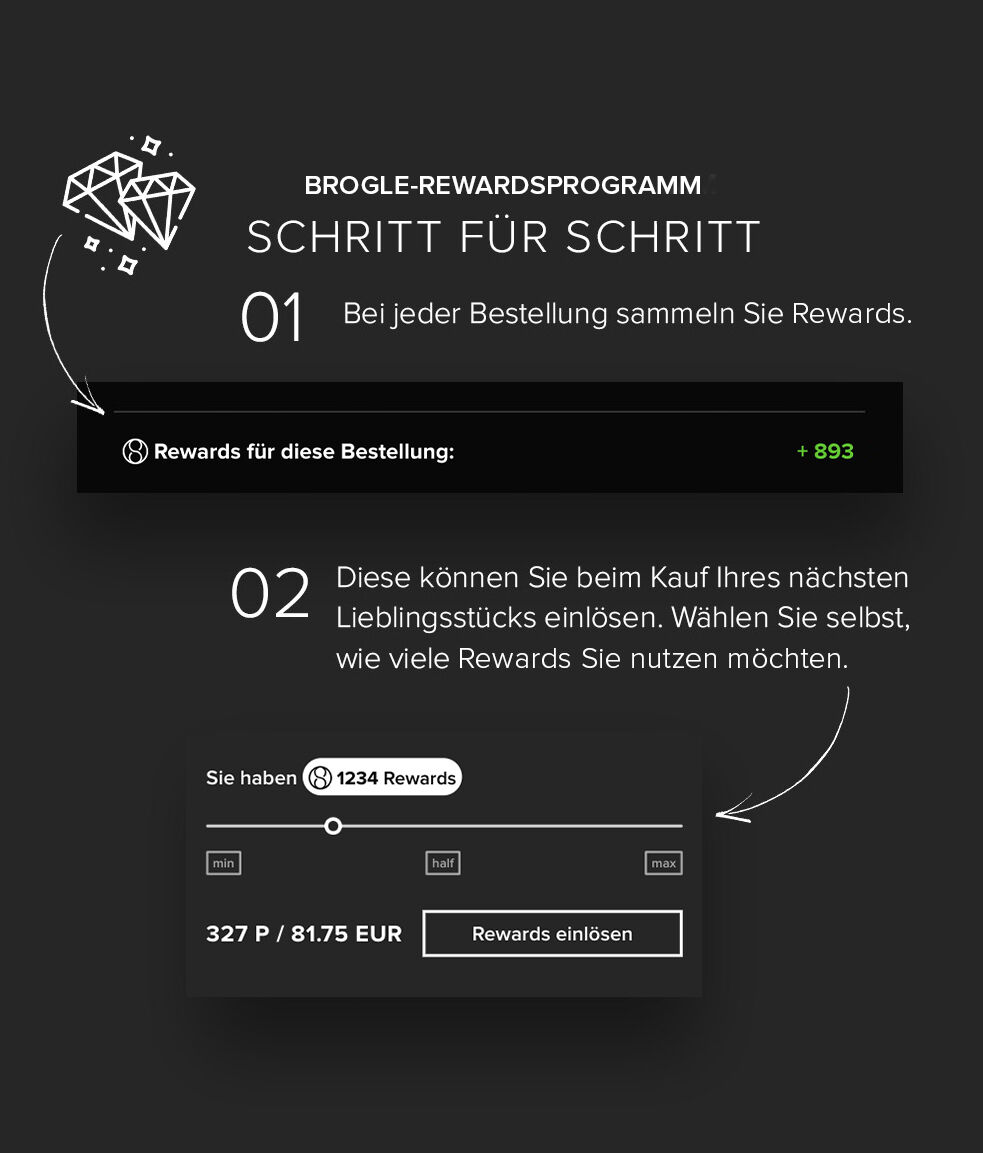 YOUR QUESTIONS - OUR ANSWERS
All about the BROGLE Reward System
Click here for the terms and conditions of our rewards program.