Brogle Slection
Inspriation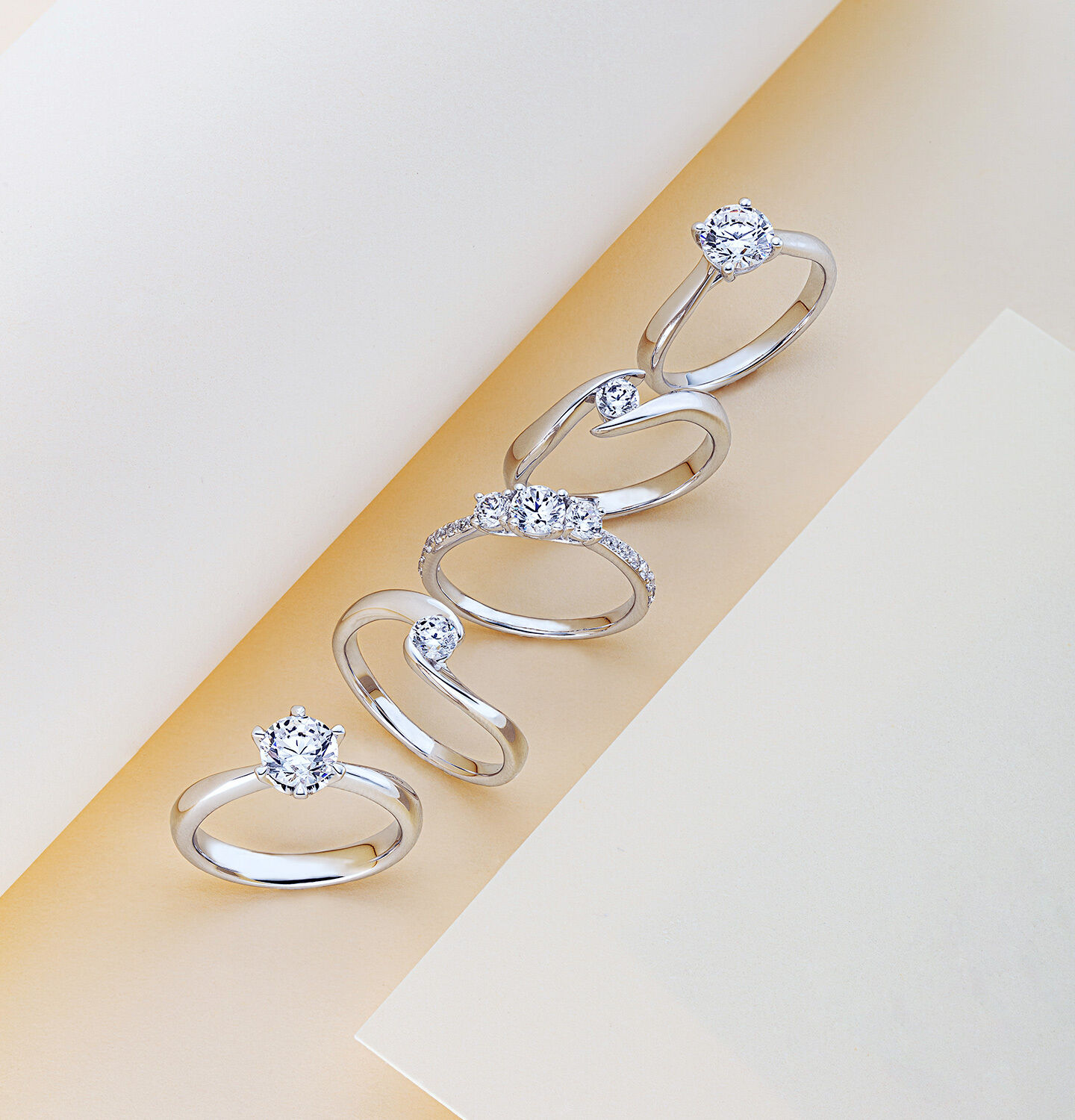 Selection Europas größte Schmuckkollektion für anspruchsvolle Individualisten
Brogle Selection is not only about jewelry, but also about the feeling of luxury and value. Our collections are the result of passionate craftsmanship and the pursuit of perfection. You deserve to pamper yourself or your loved ones with our unique jewelry pieces and put a smile on their face.
Brogle Selection - your place for unique jewelry that catches the eye and touches the heart.
An engagement ring symbolizes not only the question of whether you want to spend the rest of your life with a loved one, but also the beginning of a journey together full of love, trust and connection. It is a magical moment when you ask that special someone if he or she is willing to walk that path with you.
The engagement ring with a sparkling diamond embodies the timelessness of love and, like love itself, is made for eternity. Considered the hardest material in the world, the diamond symbolizes the unbreakable bond of two hearts that have chosen each other.
The decision to choose the engagement ring with a sparkling diamond also expresses the uniqueness of love. Just as each diamond is unique, so is each love unique and precious. The ring becomes a precious symbol of this special bond that will only grow over time.
Choosing an engagement ring is a memorable step, and a comprehensive consultation can help find that special ring that perfectly reflects the love and bond between the two partners.
We will be happy to advise you!
The "Illusion" jewelry collection is a fascinating and mystical creation that pushes the boundaries of traditional jewelry design. In this unique collection, several diamonds visually merge into one impressive diamond that captivates the viewer.
This unique jewelry exudes irresistible attraction and gives the wearer a mysterious aura. It is not just an accessory, but a work of art that underlines the personality of the wearer and emphasizes her individuality.
The "Illusion" collection is a tribute to the beauty and magic of diamonds. It invites you to immerse yourself in a world of fascination and elegance and to be enchanted by the mystical power of these extraordinary pieces of jewelry.