Different types of special watches
As early as 1906, the first pilot's watch was created by Cartier for the Brazilian aviation pioneer Alberto Santos Dumont. At that time, the "aviation properties" of the watches were still largely limited to their external characteristics. The mechanical watches were equipped with extra-large bracelets so that they could be worn on the wrist over a pilot's jacket.
Furthermore, luminous numerals and hands ensured good readability at night and in poor visibility conditions. An oversized crown could be operated even with thick pilot gloves. The gloves were necessary at the time because pilots were not in an enclosed cockpit and were sometimes exposed to extreme temperature conditions. So only special watches were designed for the task of supporting a pilot.
Until the advent of pilot watches, watches outside the military were mainly worn by women as a fashion accessory. With pilot watches, wristwatches also found greater appeal in the male world for the first time. At that time, there was no electronic on-board computer in the cockpit that could have calculated flight data. Even then, the mechanical Navitimer could perform many navigation tasks: Determining average speed, fuel consumption, distance traveled and climb and descent rates could all be calculated with the wristwatch.
Even if the mechanical calculation of flight data has become obsolete nowadays thanks to sophisticated electronic computers, pilot watches still enjoy great popularity thanks to their cult potential and their images. In addition, these extraordinary watches can still do their job if the electronics should give up the ghost. Therefore, hobby pilots in particular are reluctant to do without a reliable pilot's watch.
There are no legally binding requirements for dubbing a watch a "pilot's watch". Therefore, when buying, inform yourself about the specific functions and features. In cooperation with other experts, the Department of Aerospace Engineering at Aachen University of Applied Sciences has developed a technical standard for pilot watches ("TESTAF"), which could serve as a template for legal regulation.
Accordingly, the timepieces would have to have good readability, they would have to be resistant to external influences such as pressure changes and shocks, and they would not be allowed to have any effect on other flight instruments, for example through magnetic effects. If the experts have their way, the TESTAF criteria should become binding, because even today, proper pilot watches are more than just a fashion accessory.
Watches that have been specially adapted to the needs of astronauts literally aim a little higher than pilot watches. Their history begins even before the first moon landing on July 21, 1969, because the first watch carried the Russian space flight into space. In 1961, Russian astronaut Yuri Gagarin took a "Sturmanskie," which was actually a naval watch, with him on his space expedition. In the years that followed, NASA was looking for the right watch for its space ambitions. In 1962, Walter Schirra took an Omega Speedmaster into space for the first time.
In several tests conducted by NASA, Omega's model also emerged as the best for the first moon landing. The tests included whether the watches could withstand extreme temperature fluctuations (from -18°C to 93°C), whether they were shock-resistant, and whether they also functioned perfectly under weightlessness and magnetic influence. This is how Omega's Speedmaster became the first watch on the moon when it was worn on Buzz Aldrin's wrist; and it remains the only one to date.
Since astronaut watches do not appeal to a wide range of potential buyers in terms of their functions, these exceptional watches are developed and manufactured only sporadically nowadays. In the past decades, several NASA expeditions used other Speedmaster watches.
Water resistance plays a decisive role for many interested parties when buying a watch. But does every swimmer have to buy a real diver's watch right away, or are these special watches only something for professional divers? First of all, a distinction must be made between watches that simply have a high water resistance and watches that have been specially designed for diving; so-called "diving watches". Here, the former is perfectly adequate for the bathing holidaymaker, as soon as the watch has a water resistance of at least 10 bar, it can be taken along for a swim without any worries.
For amateur divers, however, it could be different, because a 10 bar watch that is water resistant up to a pressure of 100 meters can by no means be taken on dives to corresponding depths. The indication of 100 meters only refers to the pressure in a 100 meter water column. However, this artificially created situation cannot be transferred to real conditions, where the actual water pressure is many times higher due to currents and the diver's own body movements. Therefore, a diving watch could also be the right choice for casual divers and snorkelers.
Breitling set the depth record for a series watch in 2002 with the Seawolf, which was water resistant to 3000 meters for the first time. The Swiss company Charmex beat this record with a model waterproof up to 6000 meters. The absolute record is held by the Deepsea Challenge 2012, which, however, is not mass-produced by Rolex. The extraordinary watch, once attached to the arm of director James Cameron and once to the exterior of his submarine, survived a trip to a depth of 11,000 meters. There prevailed 1170 bar on the clock, which corresponds to several tons of weight per square centimeter.
In order to be officially declared as a diver's watch in Germany, far more criteria must be met than mere water resistance. The requirements are determined by DIN 8306, which corresponds to the international standard ISO 6425. In addition, there are various pressure and temperature tests that check the resistance of the watch. Only when all criteria are met can the watch be officially designated as a diver's watch.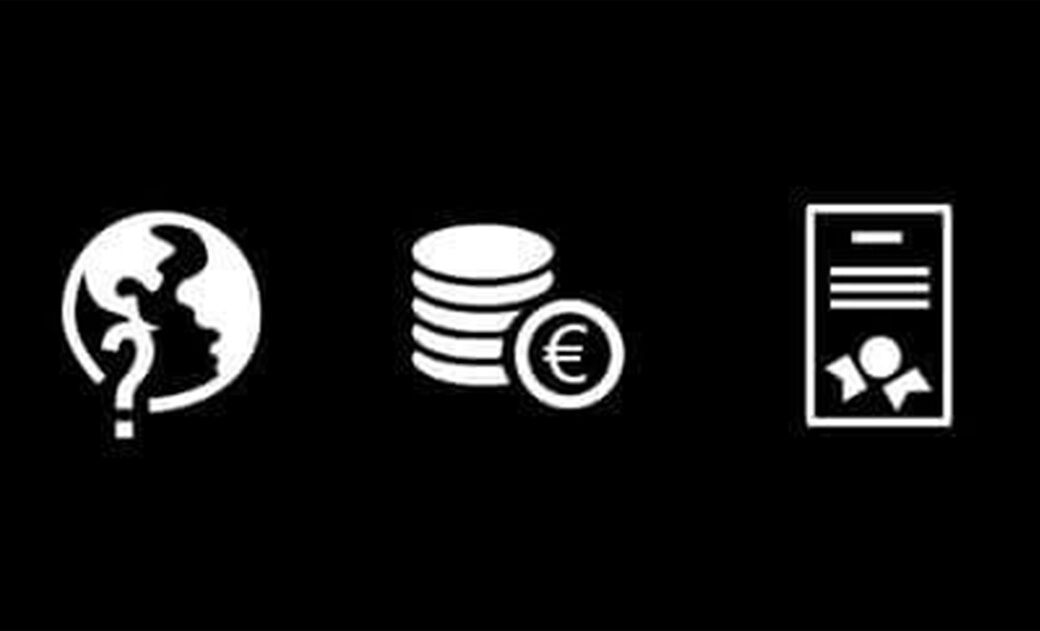 Tips for safe watch purchase
All about the gray market & counterfeits
Learn more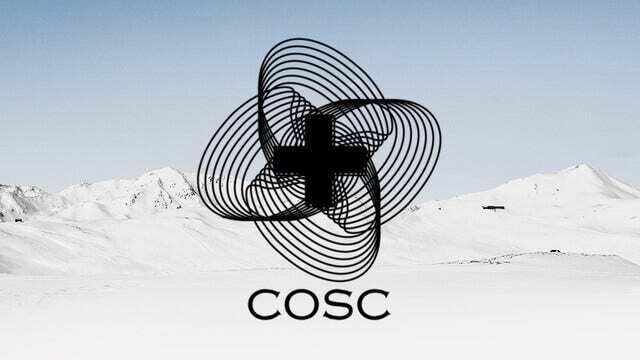 Chronometer
High precision watches
Learn more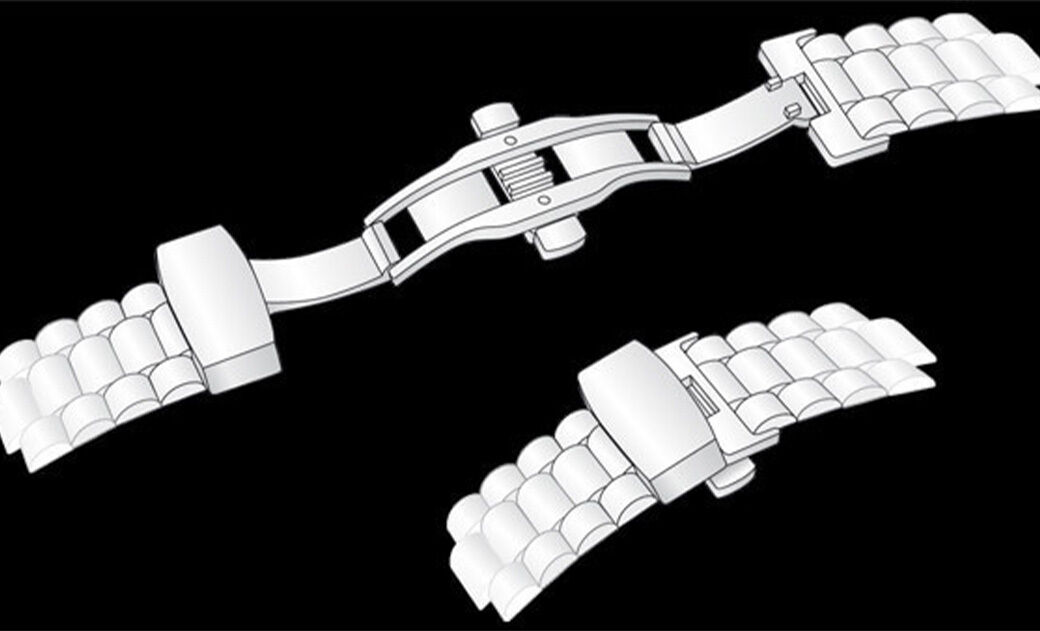 Watch strap clasps
Types of bracelet clasps
Discover now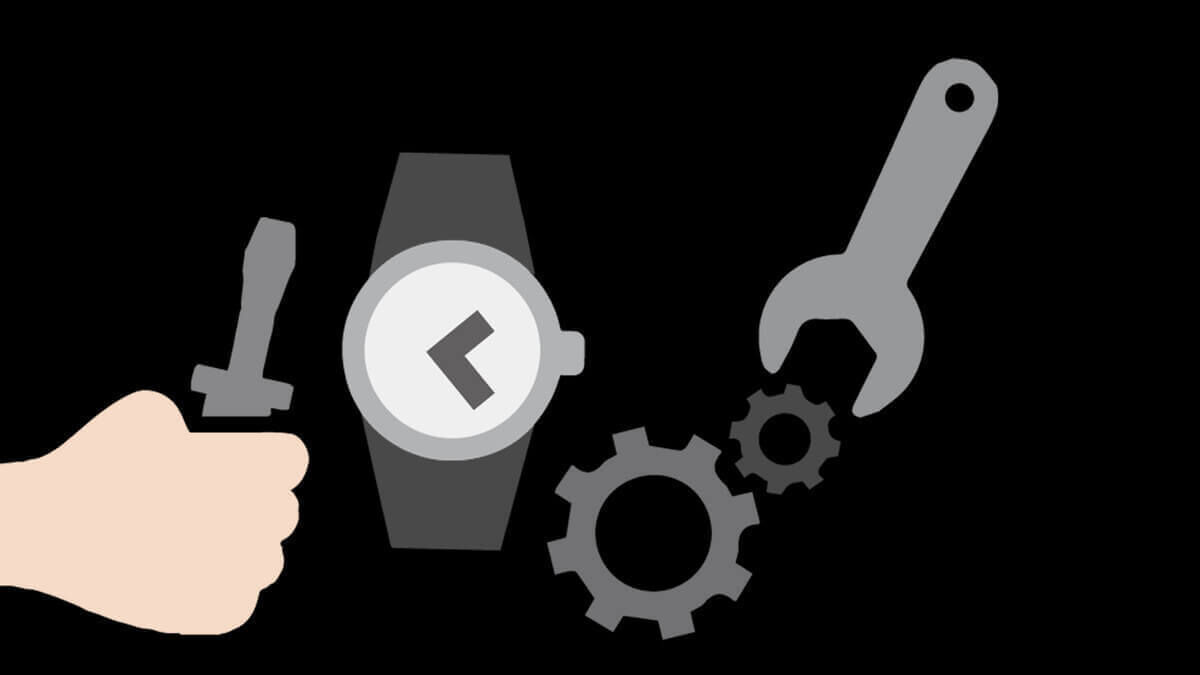 Tips for safe watch purchase
All about the gray market & counterfeits
Learn more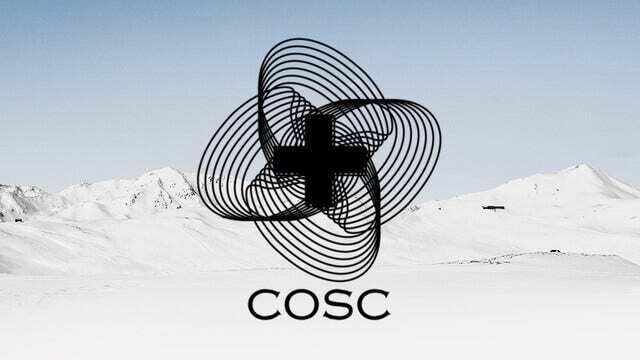 Chronometer
High precision watches
Learn more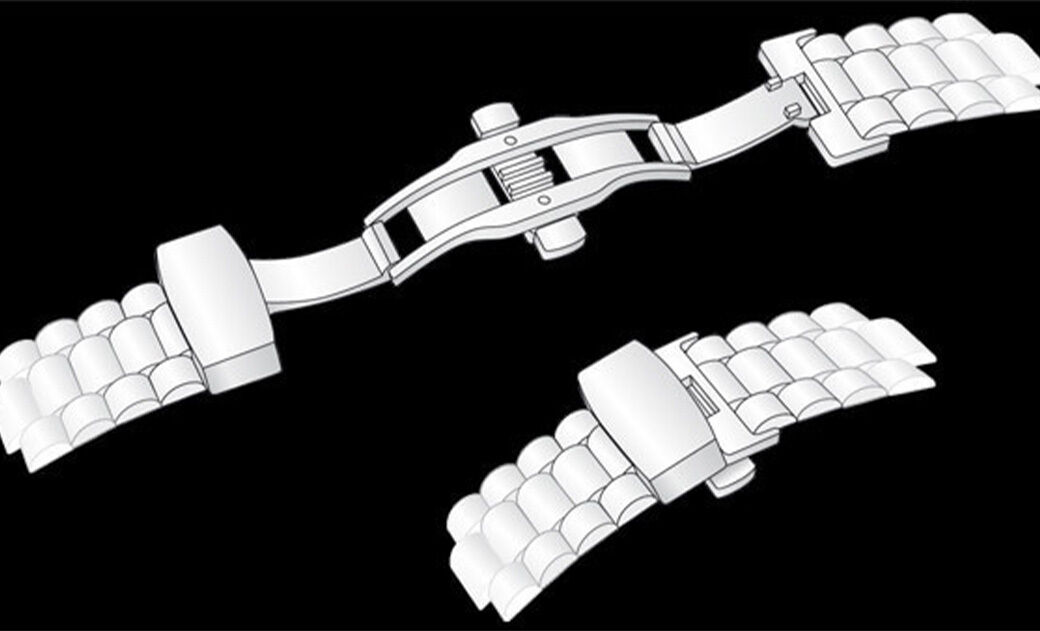 Watch strap clasps
Types of bracelet clasps
Discover now